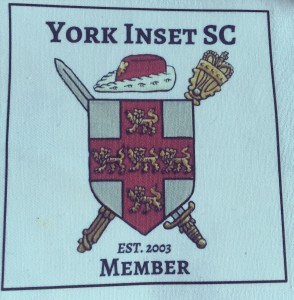 Thank you for visiting the page of York Inset Scooter Club est.2003
We are a club, a group of individuals with a common interest in scooters and scootering.
All scooterists are welcome to join our club and you are also welcome to become a member if you do not own a scooter and are just interested in scooters or scootering.
Our membership varies from year to year as do our members. You are most welcome to pay us a visit on one of our Tuesday night meetings at the Walnut Tree in Heworth, York, at 7:15pm or to join us in one of our many ride outs throughout the year.
We aim to have at least one ride out a week, contribute in fundraising for local charities, multi (club) meets and providing a scooter entourage at many local events in and around York.
All that we ask is that if you want to come along on a regular basis you become a member of our club and pay the minimal membership fee which helps to fund our yearly activities with such items as public liability insurance.
Some Club Facts:
Our club was founded in 2003 by Alan May, Mark Armitage and others 2013 is our tenth anniversary year.
We Support:
NECPWA, The North of England classic and pre war automobiles club.
Lambretta Club of Great Britain
Vespa Club of Great Britain
British Scooter Rallies Association
Vintage Motor Scooter Club VFM
York Branch of Normandy War Veterans Association
Thank you for visiting the site, please feel free to explore the site for news on members and events.
We also have a Facebook page 'York Inset Scooter Club' and Instagram feed @yorkinsetsc for you to view recent pictures and activities.